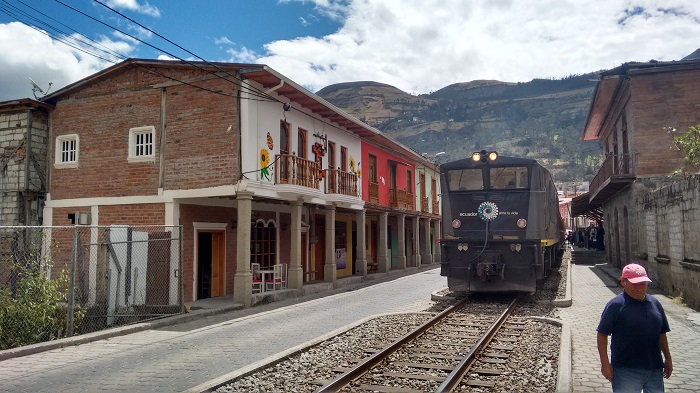 How to get to Alausi?
"CTA" Cop. Trans. Alausi leaves from major cities to Alausi and lets you off at the center of town on the main road.
From here its a $1.50 taxi charge to "Killa Wasi Hostel" or "Quinta Rivadeneira en el barrio Mullinquiz"
Quito – Alausi: $5.00
7:25am, 9:25am, 12:15pm, 5:25pm
Guayaquil – Alausi: $5.00
6:15am, 9:30am, 1:00pm, 4:00pm
Cuenca – Alausi: $5.00
4:30am, 2:30pm
Riobamba – Alausi: $1.90
Every hour from 7am until 6pm
Alausí is the starting point to take the famous train route to Nariz del Diablo.
Alausí looked like a city trapped in the past, its cobbled streets, the old murals, the picturesque old houses with wooden balconies and the natural environment, will take you back in time.
Ready for the experience!