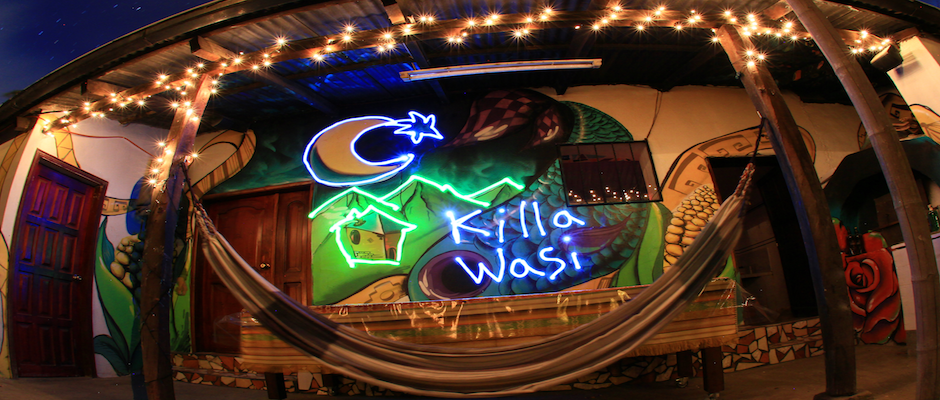 Killa Wasi Hostel Alausi: A Backpacker Hostel with Soul in Colonial Ecuador
7 Reasons why you will always remember Killa Wasi Hostel
1. Imitations are the best form of flattery. One of the largest, most generic hostels in Quito have moved to Alausi and copy-pasted parts of our website. Good on them. Fortunately, you can't copy-paste what makes Alausi's first backpacker hostel great. Its all about the vibe.
2. After backpacking across South America for years we know from personal experience what separates great backpacker hostels you'll remember forever from the thousands of commercialized sausage factories you'd prefer to forget.
Killa Wasi Hostel was designed by backpackers for backpackers…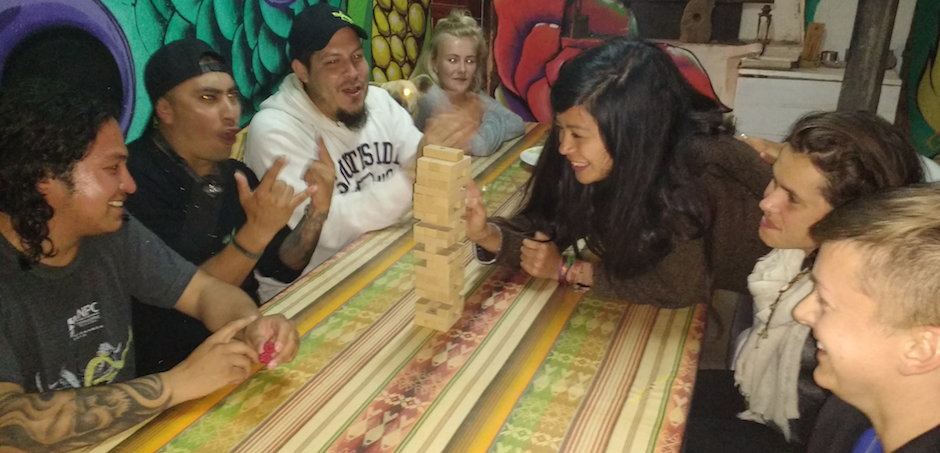 Find Your Tribe in Alausi's Best Backpacker Hostel
3. Nature lovers, star gazers, acoustic guitar aficionados, karaoke rockstars, campfire influencers, Jenga Tower architects, and Machiavellian real estate agents who know there way around the block on a Monopoly board game…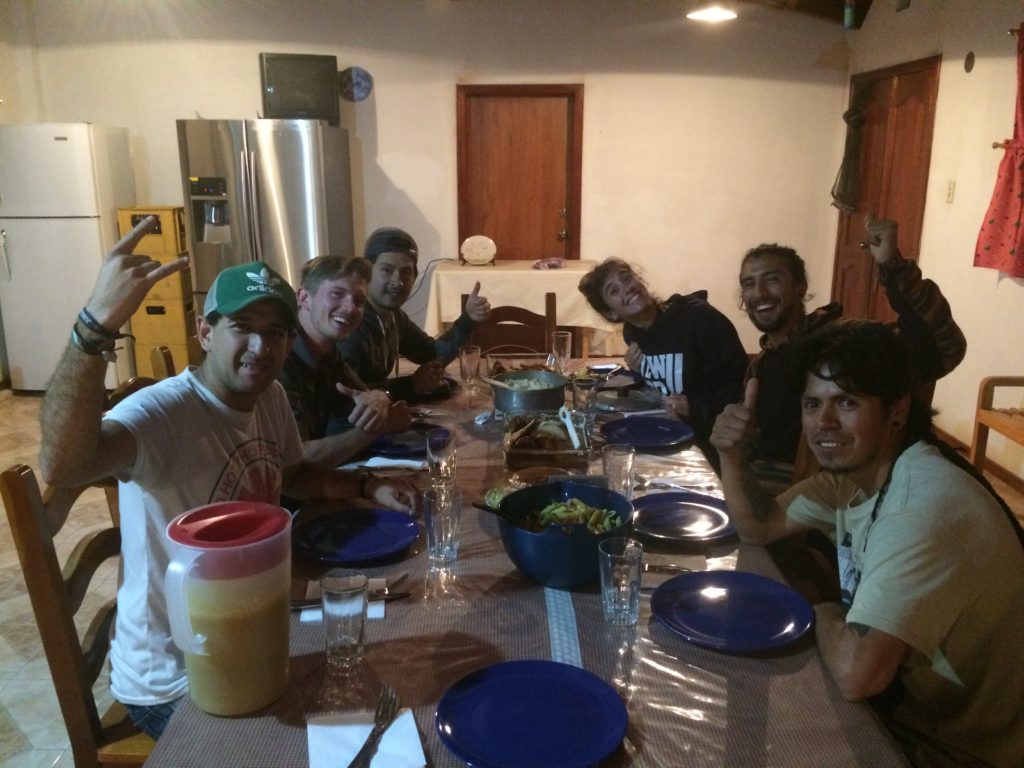 4. Killa Wasi Hostel is located on an organic farm that shares a beautiful valley with the famous Devils Nose Train on the border of Sangay National Park in the Ecuadorian Andes. The Nariz del Diablo train steams past Killa Wasi's spacious 3.5 acre (14,164 square meter) perimeter three times a day.
Adventurous backpackers can Hike the Nariz del Diablo beside the train-tracks as it bends around the mountains. The trail starts right next to Killa Wasi Hostel.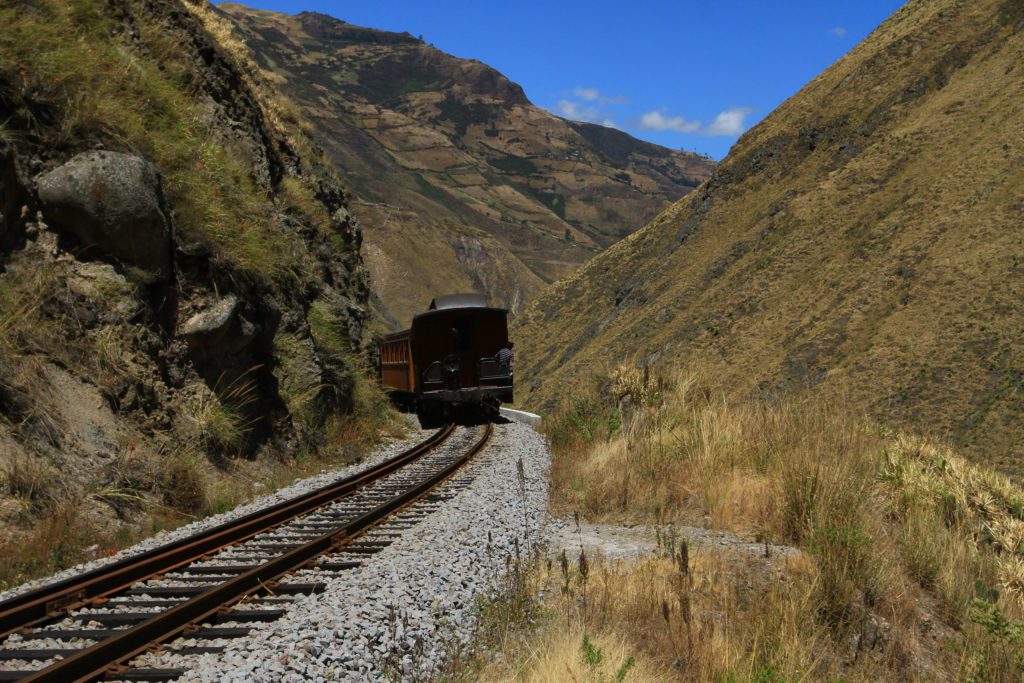 5. The chill-out areas are equipped with plenty of places to relax as well as a sound-system to plug in your iPod (yes this backpacker hostel has been around before the invention of the iPhone hehe). The walls were painted by a local graffiti artist to incorporate the regional Inca and Kichwa mythology and the mountains that tower above the courtyard will impress even the most jaded backpackers.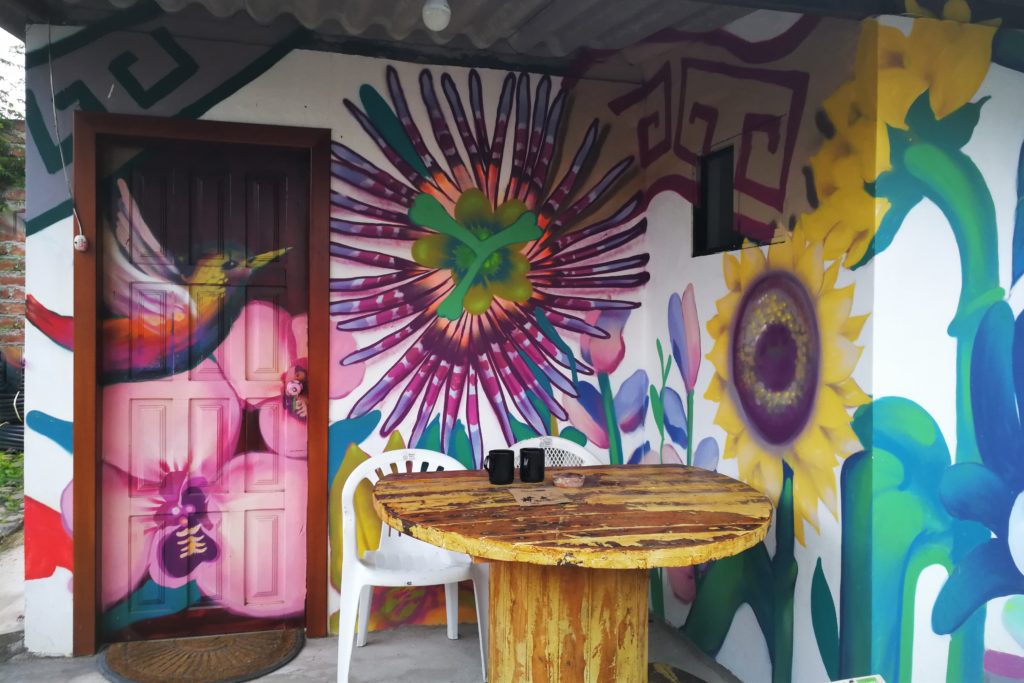 6. Killa Wasi Hostel is also the perfect base camp for treks inside Sangay National Park. The Ingapirka Inca Trail, Ozogoche Lakes to Atillo Lagoons and the Pyramid Puñay all start within a 30 minute drive from this adventure tourism hotspot.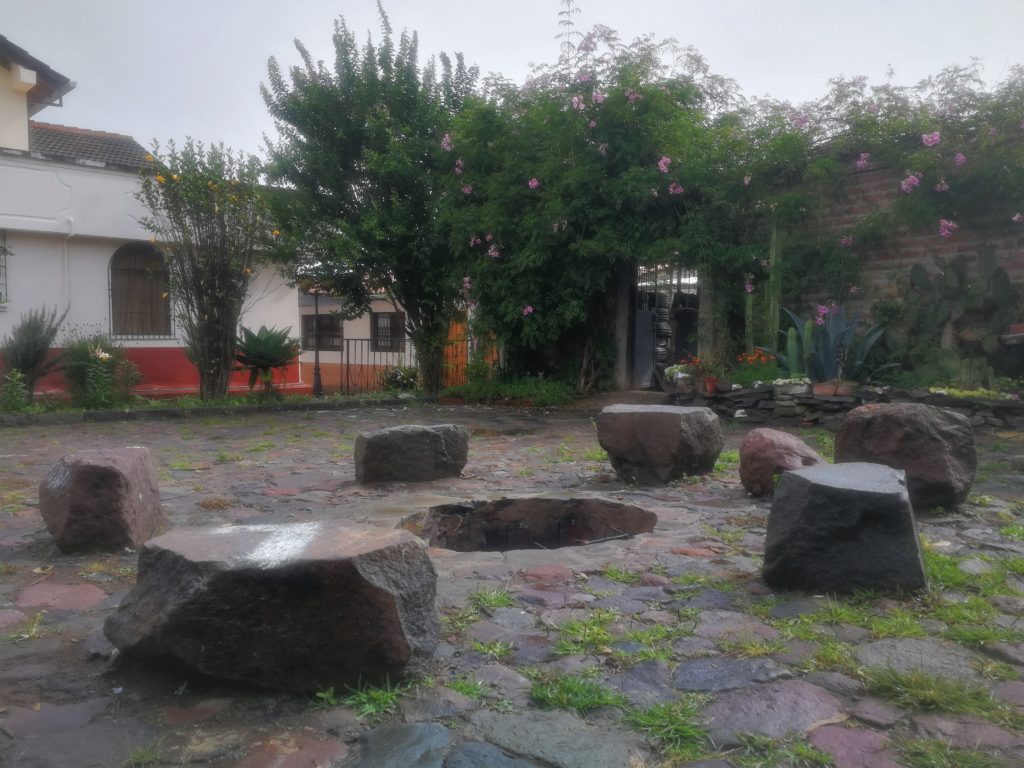 7. So If you're an oldschool backpacker who prefers to experience the Andes mountains without spoiling the view through a smartphone or that ridiculous #nofilter hashtag…
If your a Gen-Xer who's got better things to do than broadcast your breakfast over Instagram…
If your a Millennial who's tired of those superficial cliques and highschool politics at those commercialized party hostels and you just want to chill out and drink some beer and hear a good yarn…
Then welcome to Killa Wasi Hostel.